The research conducted by the department falls within several topics:
Health safety: occupational health and risks, safety of care, safety of health products, epidemic models for emerging diseases
Health promotion and prevention: maternal and child health, immunisation programmes
Health and the environment: the contribution of environmental exposures to social health inequalities
Healthcare service organisation and management: management of chronic diseases (neurological, vascular, kidney)
The department relies on quantitative methods to carry out these research activities. It has access to the necessary expertise to analyse medical-social, healthcare and administrative databases.
Participating Members
Pascal CRÉPEY, Professor of Biomathematics and Biostatistics at the Université Pierre et Marie Curie [Pierre and Marie Curie University]
Field epidemiology, biostatistics, infectious disease modelling, surveillance, vaccines, health economics.

Fei GAO, IT engineer INSA
Information technology, databases, information system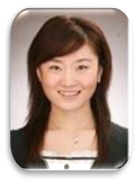 Thesis subject: Spread of hospital-acquired infections and emerging multi-drug resistant enterobacteriaceae in healthcare networks: assessment of the role of inter-facility patient transfers on infection risks and control measures.
Supervised by : Laura Temime and Pascal CRÉPEY
Supported : 2018/06/25